We live in an imperfect world where bad people do bad things despite the fact there are plenty of laws against doing bad things. Many think the solution to bad people shooting good people is to take guns away from good people.
That seems like poor thinking to me.
Poor thinking indeed, particularly when you consider the recent school shooting in Uvalde, Texas where the police did not immediately attack the shooter, which obviously led to more deaths.
The lesson from Texas is that citizens need to have a plan – and the means – to defend against bad people doing bad things because, increasingly, the police may not be willing to shoulder such risks themselves.
As the saying goes, "When seconds count, the police are at Dunkin' Donuts".
Or something like that.
And despite what you may have heard in the news about guns and the people who have them, the vast majority of gun owners are careful, law-abiding, and very much aware of the awesome responsibility that goes with gun ownership. We are good citizens, friends, and parents; and we take gun safety seriously (for the parents out there, I recommend taking a look at A Smart Parent's Guide to Self Defense + Concealed Carry for some good advice. The bottom-line is that, like it or not, gun owners are your neighbors; they're good people who often do good things.
Like defending against Bad People.
The following are headlines taken from recent issues of Concealed Carry Magazine, to which I subscribe. For reasons of copyright I can't print each story, just the headline; but each headline represents a true story in which a good person who happens to own a gun defended him or herself against bad people seeking to do bad things.
Illinois armed citizen defends against murderer (Chicago Sun-Times)
Montana armed citizen holds murderer for police (The Flathead Beacon, Kalispell)
Washington state woman shoots burglar (KEPR-TV Channel 4, Pasco)
Oregon woman defends against bat-wielding assailant (KVAL-TV Channel 13, Eugene)
Louisiana woman shoots armed robber (The Advocate, Baton Rouge)
Arizona homeowner defends against armed assailant (KPNX-TV Channel 22, Phoenix)
Nevada car owner stops theft (KLAS-TV Channel 8, Los Vegas)
Armed texan thwarts armed robbery (WDRB.com, Louisville)
Missouri homeowner prevails against two burglars (KSDK-TV Channel 5, St. Louis)
Alabama homeowner shoots burglar (WAAY-TV Channel 31, Huntsville)
Georgia man stops domestic attacker (CBSSports.com)
South Carolina woman fights off sexual assault (WCCB-TV Channel UHF 18, Charlotte, NC)
Illinois man fights off armed attack (Chicago Sun-Times)
Pennsylvania teen shoots pizza restaurant robber (MSN.com, Philadelphia)
Armed Pennsylvania man stops mass shooting (Patriot-News, Lancaster)
Alabama woman uses gun to defend against knife attack (WALA-TV Fox 10, Mobile)
Nebraska employee stops mass shooting (NTV News, Superior)
Florida shop owner foils burglary at his business (WPTV - Channel 5, West Palm Beach)
Wisconsin man survives shootout with robbers (WITI-TV Fox 6, Milwaukee)
North Dakota homeowner defends against home invader (USNews.com, Williston)
Indiana teen student shot over ex-girlfriend (WTTV-CBS 4, Indianapolis)
Florida wife shoots, kills husband who attacked her (VolusiaSheriff.org, DeLand)
California homeowner defends against armed robbers (KABC, Channel 7, Los Angeles)
Missouri woman fights off juvenile carjacker (KMOV-TV Channel 4, St. Louis)
Michigan senior citizen defends against armed robber (MichiganLive.com)
Washington state man defends family (YakTriNews.com)
Elderly Oregonian stops home invasion (Statesmen Journal, Salem)
Missouri woman shot, killed in robbery attempt (St. Louis Post-Dispatch)
Tennessee dad defends home against burglar (WREG-TV Channel 3)
Mississippi domestic attack stopped by friend of victim (The Sun Herald, Biloxi)
Oklahoma man stops assault, home invasion (News9.com)
Georgia homeowner shoots daylight burglar (WGCL-TV Channel 46)
Tennessee man defends against domestic assailant (WCYB-TV Channel 5, Bristol)
Oregon visitor defends against assault (KDRV-TV Channel 12, Medford)
Michigan man holds daylight burglar for police (WTVB-AM Radio, Coldwater)
Pennsylvania restaurateur stops robbery in progress (WHP-TV Channel 21, Harrisburg)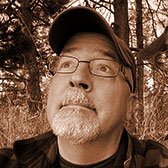 About the Author
Topdog is Steve Merryman, a retired graphic designer, illustrator, and unrepentant asshole. Steve can usually be found working on a portrait commission or some other artwork. Steve fills his days by painting, writing, shootin' guns, cuttin' trees, hiking with his dogs, and savoring a beer or two, all while searching for the perfect cheeseburger. He studiously avoids social media and is occasionally without pants.