It's been a long time since I've posted anything, let alone a pet portrait. To be honest, after Christmas portrait orders fell off a cliff and haven't bounced back yet. I think the economy is forcing people to cut back on the frills.
At any rate, here is one of my absolute favorite Christmas portraits from last year. This is Dreamer and Izzy.
The owner sent me a bunch of very good photos to use as reference. There was one where both dogs were on a mattress with a messed up sheet, but they were spread far away from each other. So in my sketch, I moved them closer and draped one's paw over the other's.
It's a wonderful composition, if I may say so myself. Everything in this painting works; the colors, the arrangement, the texture of the sheets, and details really set this portrait apart.
But the thing that makes this portrait really sing is Izzy's sly look at the viewer. You can tell she's quite the character and eager and ready to do some damage. The owner confirmed my suspicions. He keeps a close eye on Izzy. She's got a lot of dangerous energy.
Maybe that's why Dreamer looks so exhausted.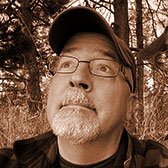 About the Author
Topdog is the online persona of Steve Merryman, a retired graphic designer, illustrator, and winner of over ninety regional and national awards. Living in the woods just west of Idaho (USA), Steve can often be found working on pet portrait commissions. His spare time is spent painting; writing; cuttin' trees an' shootin' guns; hiking with his dogs; savoring the occasional beer; searching for the perfect cheeseburger; and wondering where he left his pants.
Some recent posts: